Jeff and I would like to make your digital life easier by telling you about five of our favorite free software programs. It's not a coincidence that they all exist in the cloud so they are available wherever you are.
We always have projects going at home plus we own two businesses. Post-It Notes and paper lists just don't cut it for me. I have to have cloud based software to organize my life.
I hope you can start using at least one of these tools to make your life easier and more productive. And best of all they are all free!
Asana
Productivity & Work Tracking

Asana is a productivity and work tracking software and was a life changer for me. I rely on it for both for personal and business use. The software is ideal for a team but it's still very useful for an individual. A team can be your coworkers, volunteer group or even your own family.
The software allows you to organize by teams, projects and tasks. Deadlines and responsibilities can be set. There are many ways to view your tasks. You can even connect Asana to most personal calendars so it fits your lifestyle.
Like any other new software, there is a learning curve, but Asana has one of the best online guides I've ever used. If you feel your life could use some organization, I promise you can benefit from Asana.
Ready to find out more?
Learn more about Asana and how it can help you stay organized.
Out Of Milk
Shopping List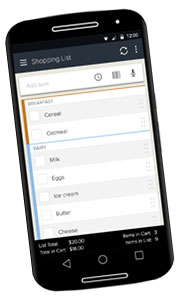 Ever enter the grocery store and realize you left your shopping list at home? Enough said; you need Out Of Milk.
Out of Milk is very quick and easy. Tapping an item checks if off your list so you can be confident it's time to head to the checkout. It works on a phone and computer and of course syncs between all your devices. Jeff can add an item to my list while I'm in the store and I see it on my list.
Out Of Milk has some advanced features that I haven't really taken advantage of yet like managing my pantry. It also has a simple to-do list.
Ready to find out more?
Learn more about Out Of Milk and how it can save you time and frustration.
WordPress
Website Development
If you need a website whether it's for your business, a club or a personal site for blogging, consider using the WordPress platform. Millions of sites have been built using WordPress because it allows non-web users to add new content easily keeping their websites current and useful for their customers.

Jeff and I are very capable of building websites from scratch and love coding, but we often choose to use WordPress as the platform for our customer's websites because it makes the most sense for them.
With WordPress, websites don't have to be really expensive and hard to maintain. You don't have to pay a professional web developer every time you want to change the picture on your home page.
If you're tech savvy, you can do your entire site yourself. But if like most people you are busy with important things only you can do, it probably makes more sense to hire a professional to get you started.
Ready to find out more?
Learn more about Wordpress. 
Google Drive & other online office suites
Productivity - word processing, spreadsheets, slide-show, forms, etc.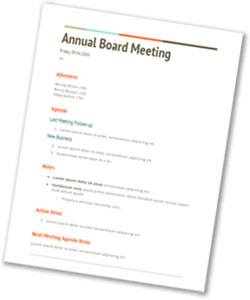 Good productivity software is available online for free for everyone. Most users no longer need an expensive software suite to type a letter or work in a spreadsheet. And you don't have to be at your desk. The files can be shared with others using other software much easier than they used to be also. An app is also available so you can be productive on the go.
Ready to find out more?
Learn more about Google Docs. 
Facebook & Social Media
Social Media
I'm sure you're already aware that a high percentage of people are engaging with each other on social media. With over billion daily active users Facebook is the largest followed by YouTube, Twitter, LinkedIn and Pinterest. Social media is not a replacement for a website for businesses but is another way to reach your audience.
What you might not realize is how much these sites are marketing to you. We know because we utilize social media for our marketing campaigns. Just be aware and keep your online socializing in control and remember that every shiny new product you see may not be everything it promises.
Visit our Facebook page
and like Blue Earth Studio please.